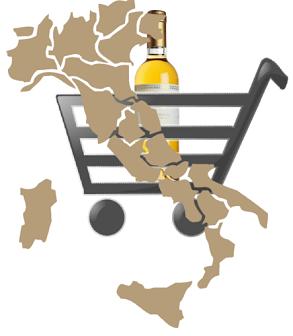 A new way for small Italian wine producers to sell their products.
Cantine-italiane.info is born, an e-commerce site specifically dedicated to small producers buying from buy Cantine-italiane.info be like buying directly from the winery.
The problem of accessing the commercial channels by small Italian wineries and farms has always been a structural question of Italian agricultural wine production, made up mostly by small producers who can not afford large investments in marketing managers and / or large advertising campaigns.
With this in mind Guida Vino SAS, a company specializing in online wine and typical products sales through a network of e-commerce sites whose leader is www.guide-vino.com, has decided to launch the new project www.cantine-italiane.info.
The site has a dual role of information and commercial channel: in the information part the history, production and recognition of Italian wineries and farms, irrespective of their size are presented; the e-commerce section, however, is destined almost exclusively to small producers (wines from the large producers, those that can meet the specialized distribution channels, are already on sale on www.guide vino.com), divided region by region. Visitors can purchase wines and typical products with a single constraint: the purchases are to be mono-brand. In this way the staff at SAS Wine Guide will run the order directly to the producer who will in autonomy manage the transport and payment.
You can then buy wines and typical products from small wineries and farms, with the assurance that payments and transportation will be managed by a company with proven expertise in e-commerce as SAS Wine Guide.
Source: http://www.comunicati-stampa.net/com/cs-117174/Un_nuovo_canale_commerciale_per_i_piccoli_produttori_di_vino_e_prodotti_tipici