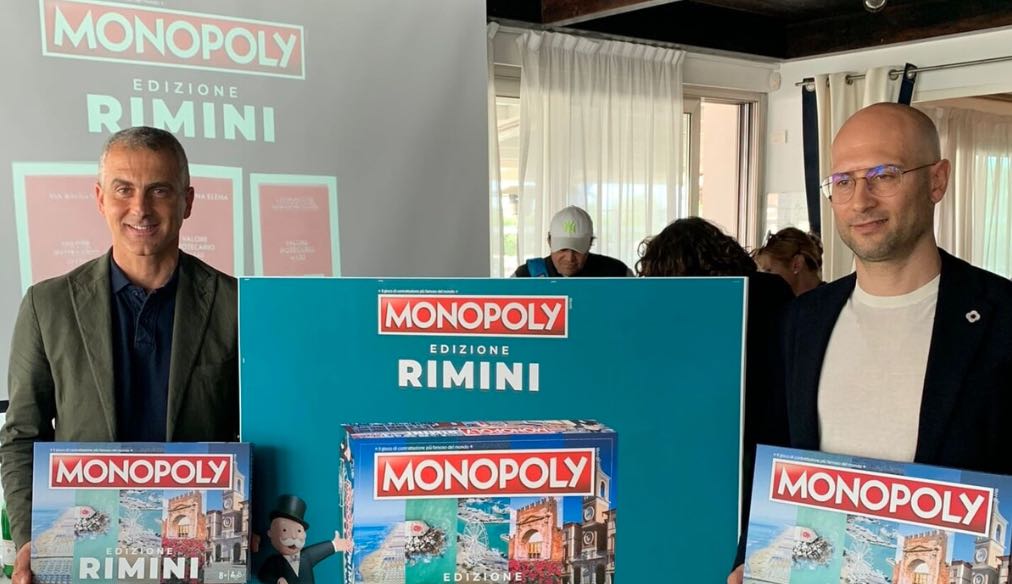 Looking to visit the seaside town of Rimini on the Adriatic coast in Italy? Then why not consider this perfect gift of a Monopoly board dedicated to the town of Rimini.
For 20 years, Winning Moves, a company that has the international rights for special editions of the board game, explains the Italian manager of the company Fausto Cerutti, has been making versions for various Italian cities; the first was Naples and, later, Rome, Verona, Reggio Emilia, Bergamo and Palermo. But for the "first summer version", he continues, the choice could have to be Rimini, "a model of tourism, a city that is a tourist, cultural and sporting centre". So, for "the most played game in the world", tested at least once by a billion people across the world and which the number of banknotes printed is higher than that of real money, the real estate bargaining of the red houses and green hotels have local names like Corso d ' Augusto and the Fellini Museum, the Galli theatre and piazzale Kennedy, piazza Tre Martiri and via Ca 'Bacchino.
Many local partners are present on the Monopoly board, from Aquafan to Amarcord beer, Tamburini jewellery, including sports, entertainment venues and even a local real estate agency. In short, the perfect game for the Rimini people as well as the ideal gadget to remember an unforgettable holiday to Italy.
The game will be on sale at a local store called Spazio Conad and other stores and costs 30 euros (about £26 at the current exchange rate). This really is an excellent opportunity to promote the city in an original way and perhaps to play the game of being on holiday in Rimini even when you have returned home.