A selection of amazing hotels to stay on the wonderful island of Sicily.
Hotels in Taormina
The San Domenico Palace Hotel
The San Domenico Palace Hotel sits in a truly magnificent setting that has attracted people from ancient times. A luxury 5-star hotel in an ancient Dominican monastery, it has views over Mount Etna and Taormina Bay on the east coast of Sicily not far from Messina.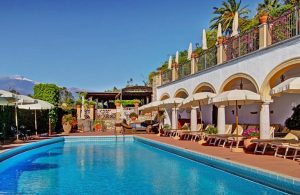 Palermo
The Grand Hotel Villa Igiea
The Grand Hotel Villa Igiea brings you a 5 star hotel experience in a sumptuous and luxury villa right on the Palermo coast, the historical capital of Sicily.
The Mercure Palermo Excelsior
The Mercure Palermo Excelsior is luxury boutique hotel, situated right in the city centre of the vibrant city of Palermo, on the Viale della Libertà, surrounded by greenery, including the English Garden.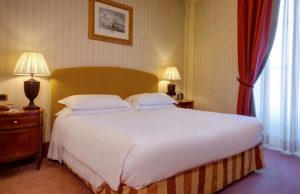 Siracusa
Des Étrangers Hotel & Spa
The magnificent neoclassical facade of the Des Étrangers Hotel & Spa dominates the harbour of Siracusa in Sicily. This luxury five-star hotel has the elegance and style typical of the grand European hotels and features refined balconies overlooking the sea.