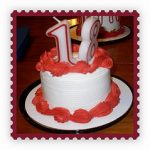 Few people know this, but the 287 Tuscan cities are ready to bridge this knowledge gap: those born to foreign parents in Italy, at the age of 18 years of age may acquire Italian citizenship through a simple declaration done at the civil status office in the town where he/she lives. No bureaucratic, no test to pass, no expenditure to be incurred, only a simple proof of having resided permanently in Italy since birth, of course with a regular residence permit. The only condition placed by the Citizenship Act, is that the declaration must be notified between 18 and 19 years of age.
At the age of 19 years this opportunity stops, and this window is only open for 12 months – a real exception to jus sanguinis, which guides our legal system – which has prompted the commissioner to the welfare of the Tuscany Region, Salvatore Allocca, to start a massive information campaign. Thanks to an agreement with Anci Toscana, in the coming days all the children born in Italy to foreign parents, who live in Tuscany and are about to turn 18 years old, will receive letters together with some birthday wishes, will remind them of the possibility of obtaining citizenship through a quick and easy step. "I am also Tuscan" is called the letter, ready to be sent to a few hundred young people: the numbers are not large, considering foreigners born in Italy in 1993, and therefore potentially interested in acquiring the citizenship over the next months, they are 7 thousand.
"We decided to give this information because many do not know about it – says the assessor Allocca (Rifondazione Comunista ) – and because we wanted to give a signal of welcome from the institutions." Moreover, the problem of citizenship, the commissioner added, "is strongly felt by those born to foreign parents in Italy but can not enjoy the same rights as Italian citizens." Just to reduce the differences, the letter recalled two other possibilities offered by the Region to all young people, even those without citizenship: access to apply for civil service at regional level and benefits for the right to university study.
The rule on nationality, of course, applies throughout Italy, and the Tuscan case is not isolated; in recent days the mayor of Reggio Emilia, Graziano Delrio, who is also vice president of Anci, decided to explain to 39 newly young adults in Reggio Emilia, children of immigrants, the procedure to apply for citizenship on the basis of Law 91/1992. "It is a duty of information which allows people access to a duty to be charged – said the mayor Delrio (Pd) – and these young people are citizens in all facts but may not know it."