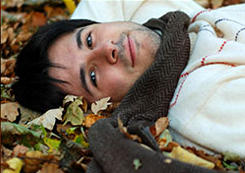 As Europe and the Usa get covered by blankets of snow and the temperature drops dramatically, it is time to cover up.
You can do this in style, even better, in Italian style.  Rediscover the art of wrapping up (literally) and buy yourself an Italian designer scarf.
Elisabetta.net sells a wide range of scarves from the best of Italian fashion. She offers unique and individual quality scarves at affordable prices. She purchases them directly from the people who design and make the scarves, and brings them directly to you from Italy! She offers secure shopping and delivers all over the USA!
Visit her site http://www.elizabetta.net/ and get warm!