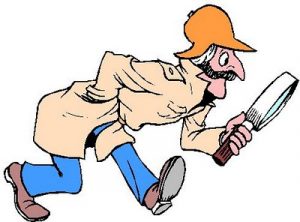 In the area of the Po River near Pavia for a "thrilling" carnival
Fun, mystery, good food, golden bubbles and beautiful hills: these are the ingredients of "bubbly" Carnival dinner with crime proposed by Calyx on March 4, 2011.
In the setting of an ancient farmhouse of the noble Isimbardi, part of the winery Montini Santa Giulietta, a company of professional actors will cheerfully involve the public in investigating a complicated case investigation. In between the breaks of the show you will enjoy dishes from the region as well as local cold meats and sparkling wines of the house, the top of the local products.
But be careful not to get too distracted by the pleasures of the stomach or by the jokes of the funny characters of the crime drama! Those who would have paid more attention to the clues and known how to properly behave "under pressure" , will be over the odds to reach the resolution of the case, earning an award based on local products and books about the area that be a pleasant reminder of this beautiful corner of Lombardy.
For those who want to stay on site or explore the Oltrepò Pavese over the weekend, you can stay in a comfortable accommodation in the farmhouse.
Participation are limited and therefore subject to registration. Given the large number of visitors in recent editions, you should contact the Association Calyx well in advance of the date of the event.
Info line: E-mail: Tel 339-2044540 calyx_pv@alice.it (Graziani) or 347-5894890 (Mirella)
http://www.calyxturismo.blogspot.com/
Source: http://www.comunicati-stampa.net/com/cs-118704/In_Oltrep_Pavese_per_un_Carnevale_in_Giallo