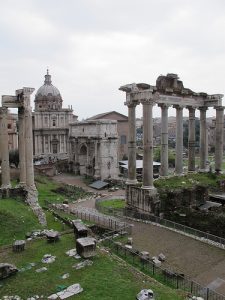 Approved in the night by the CapitolineAssembly.  The rate ranges from one to three euro per night depending on the structure offering hospitality to travelers. The tax will be applied from 2011 and applies to the Capital as well as for non-residents in the establishments of Ostia.  Children under 10 years will be exempt.
The final go-ahead by the Capitoline Assembly to the regulations governing the new tax in Rome arrived around three in the morning. The contribution, to be applied frpm January 1, 2011 must be paid by each tourist staying in the capital, but also by non-residents who access the premises or take a Ostia 'sightseeing bus' or a boat tour on the Tiber river.
The daily rate ranges from three euro per night in hotels with four or five stars to one euro for campsites. An amendment to the original text approved overnight introduces the exemption for children under ten years.
The measure, approved on Capitol Hill by 22 votes to 31 at present, implements Decree-Law 78/2010 which, last spring, introduced the ability for the City of Rome to use a capital contribution from tourist for balancing the budget. With the "tax", the Capitol gets to collect 82 million € per year.