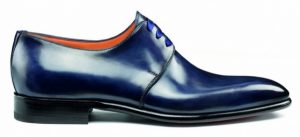 The new collection for autumn-winter 2015-2016 by the Italian shoemaker Santoni offers a their new collection to suit the adventurous man but who also appreciates elegance and fine taste, and finally who possesses a keen eye for contemporary fashion. By combining different styles through the research of the highest craftsmanship, the crossover of designs trends and a unique taste to detail, creating a timeless elegance of design in fine shoes, with a range stretching from both a mountain environment to the urban jungle. The derby, the slip-on boot are characterized with the iconic double-buckle and brogue origins are a perfect match for the man who wants to get around the urban jungle with style.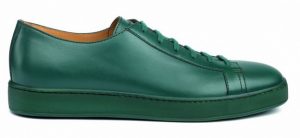 The materials used in making these fine Italian shoes are Moose, calfskin and crocodile skin to name a few.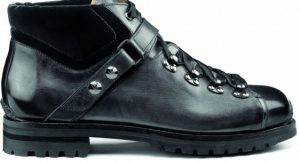 The Santoni Black mountain boots (shown above) are hand-coloured, with details of velvet to add a touch of elegance.
For more info check out their official web site: santonishoes.com